Collaborating with investigative journalists Paul LaRocco and David Schwartz, a short explainer documentary was the clear path to visually communicate this project: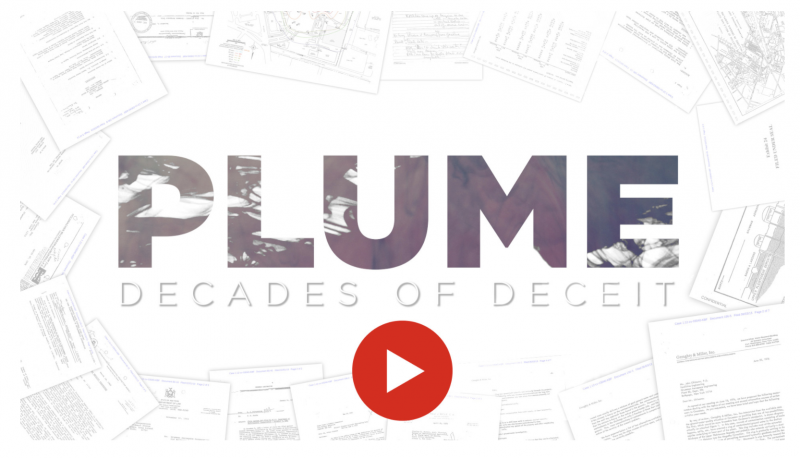 Plume: Decades of Deceit
Directed and edited by Jeffrey Basinger
Produced by Jeffrey Basinger and Robert Cassidy
Motion graphics by Jeffrey Basinger
Featuring videography by Jeffrey Basinger, Chris Ware, Shelby Knowles, Yeong-Ung Yang and Howard Schnapp
Featuring drone photography by Yeong-Ung Yang and Chris Ware
Additional graphics by Andrew Wong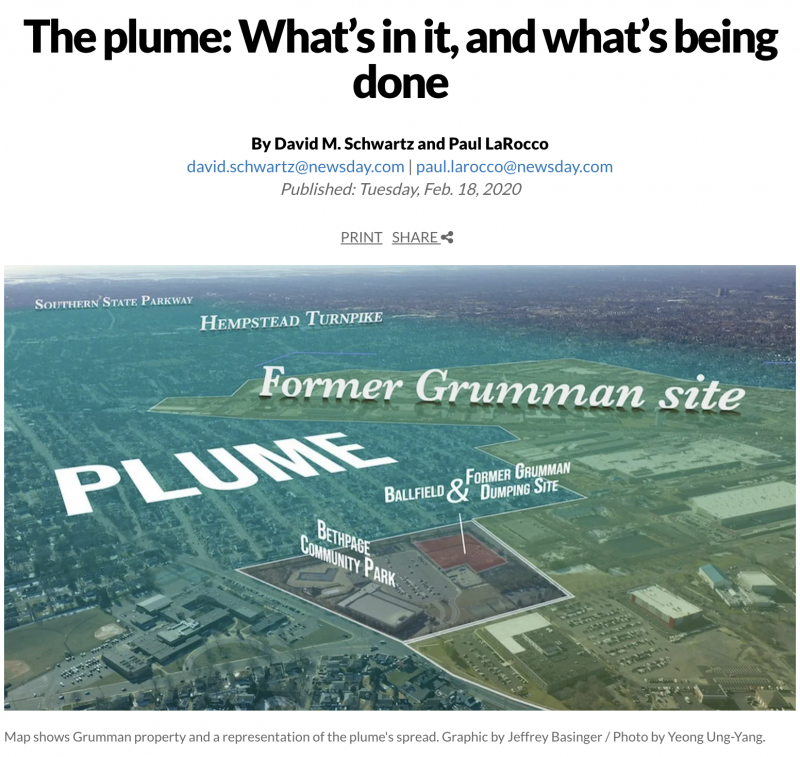 The story summary is this: For years, the Bethpage Grumman factory knowingly spilled toxic sludge into the groundwater, which spread as a plume across miles of Bethpage and neighboring towns. And for many years, the company knew what was happening and made many attempts to avoid responsibility for the cleanup.
Read the full history and investigation here.