Three days embedded in a New York hospital at the height of the pandemic in April, 2020, at a time when 3 exterior morgues were installed in the parking lot to handle the overflow of deaths. Reporter David Olson and myself volunteered to tell the story from the inside. While illustrating Olson's articles, I created a visual story of my own:
Inside the Red Zone
Visual presentation and story by Jeffrey Basinger
Presentation creation by Matthew Cassella, TC McCarthy, Anthony Carozzo, Heather Doyle and James Stewart.
My words were significantly improved by Arthur Browne
Mount Sinai South Nassau allowed us intimate access, for which we were grateful. We spent significant time in the ER, multiple ICUs and fortunately recovery wings as well. Witnessing the wrapping of the body of a man who succumbed to the new virus was a critical moment which had to be handled with care.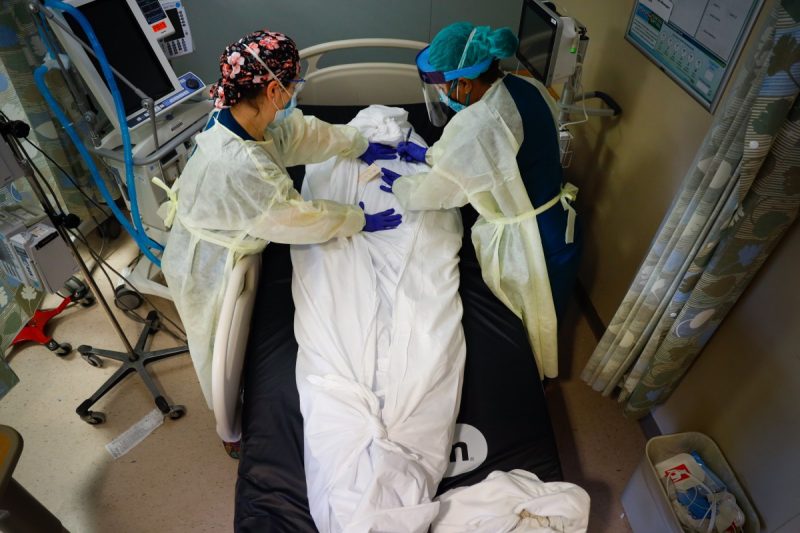 You can read Olson's article here.
The print layout was created by the notoriously talented Seth Mates. Check out this double truck: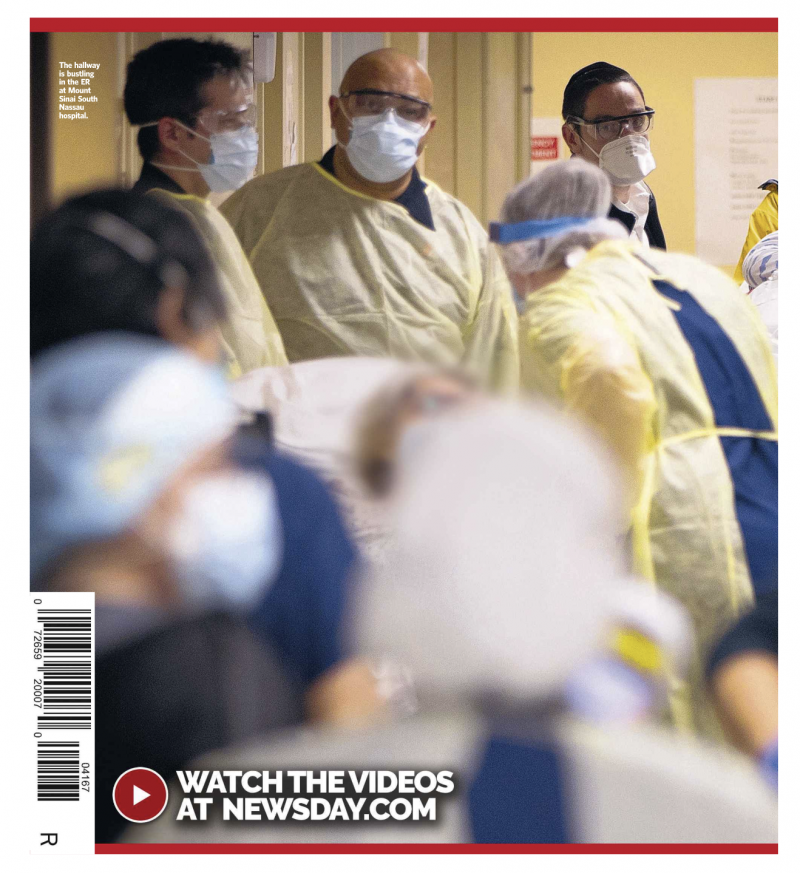 ---
The project came full circle a month later when our team of two (Olson and myself) were able to go back to the hospital, on the other side of the curve.