This was my first photo essay for Newsday, as their tenacious summer photo intern in 2013.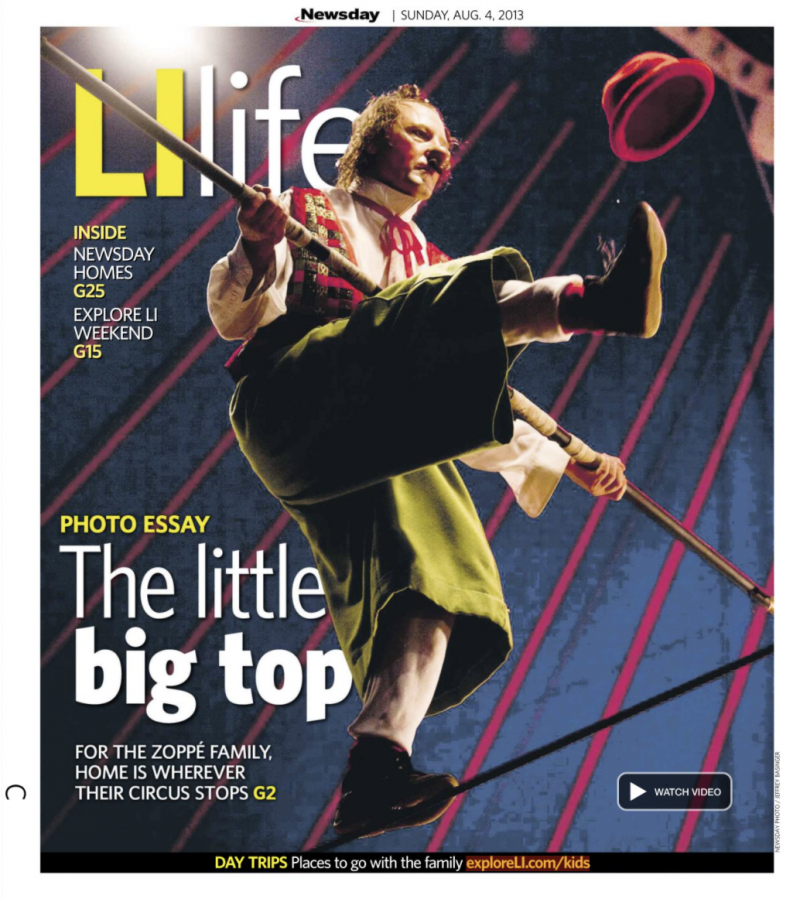 The quaint space beneath the canopy of high wires and hanging rings feels nothing short of family — cozy, comfortable, familiar.
Each of the 500 seats inside the one-ring Zoppé Family Circus sits within 20 feet of the tent's inner circle. Spectators who make eye contact with a clown one minute may find themselves brought into the act the next.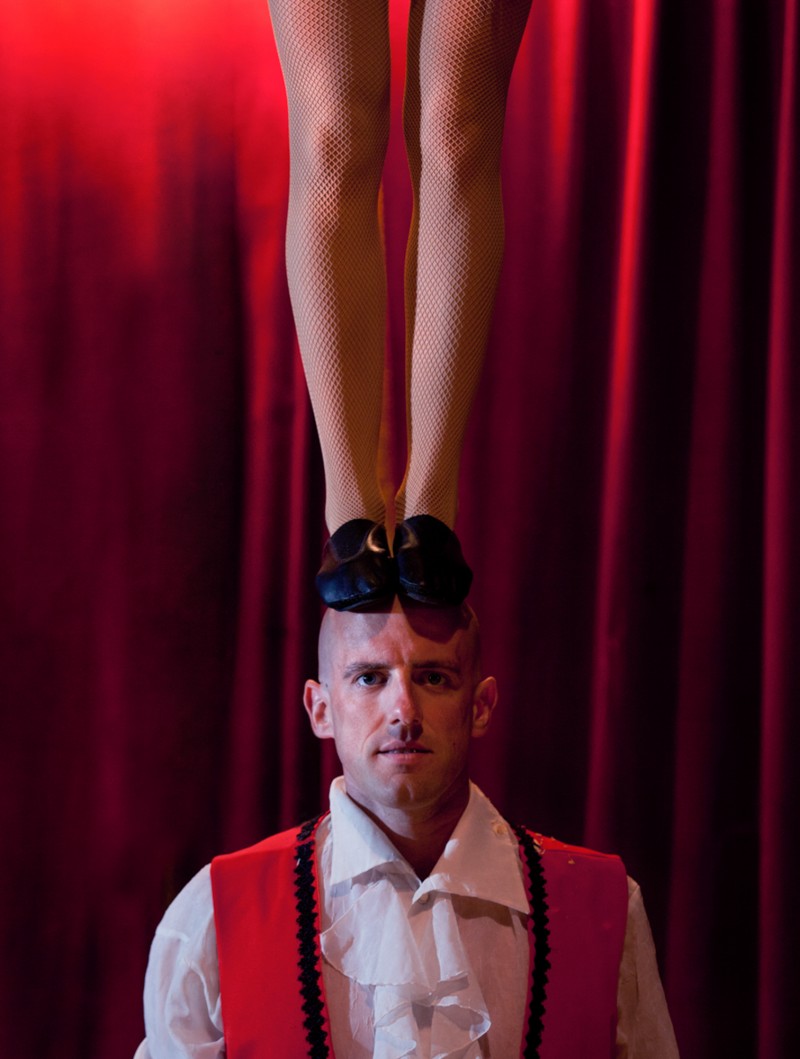 Recently, the circus continued its 170-year tradition with four days of performances in Westhampton Beach, at the corner of Main Street and Potunk Lane. At the heart of the show is the relationship between a horseback-riding ballerina, Tosca Zoppé, and a clown named Nino, performed by her older brother, Giovanni Zoppé. In real life, the equestrian ballerina is married to another clown in the show, Jay Walter, who is also the ringmaster, but their roles under the canopy reflect the show's Italian origins.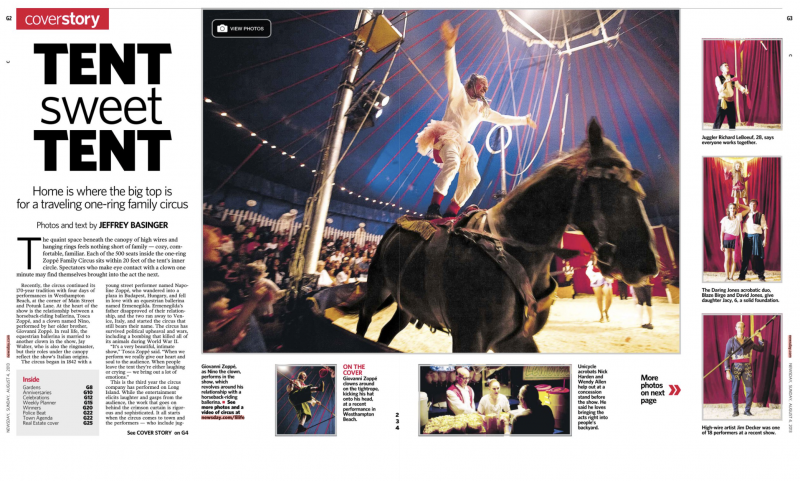 The circus began in 1842 with a young street performer named Napoline Zoppé, who wandered into a plaza in Budapest, Hungary, and fell in love with an equestrian ballerina named Ermenegilda. Ermenegilda's father disapproved of their relationship, and the two ran away to Venice, Italy, and started the circus that still bears their name. The circus has survived political upheaval and wars, including a bombing that killed all of its animals during World War II.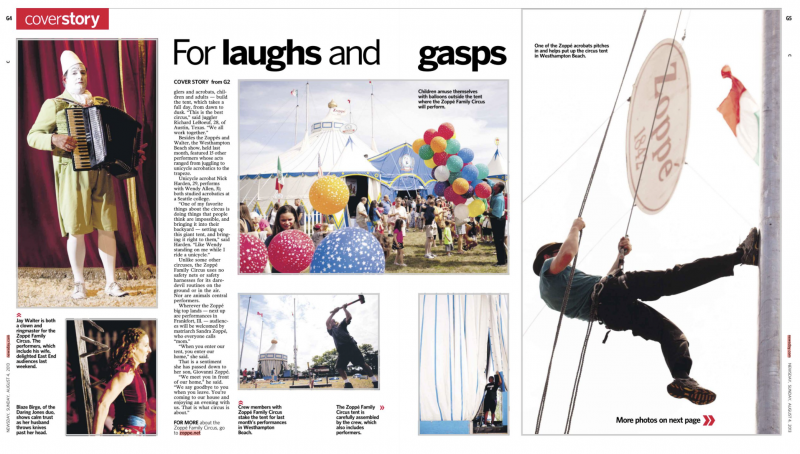 "It's a very beautiful, intimate show," Tosca Zoppé said. "When we perform we really give our heart and soul to the audience. When people leave the tent they're either laughing or crying — we bring out a lot of emotions."
This is the third year the circus company has performed on Long Island. While the entertainment elicits laughter and gasps from the audience, the work that goes on behind the crimson curtain is rigorous and sophisticated. It all starts when the circus comes to town and the performers — who include jugglers and acrobats, children and adults — build the tent, which takes a full day, from dawn to dusk. "This is the best circus," said juggler Richard LeBoeuf, 28, of Austin, Texas. "We all work together."