Long Island Divided is a multi-year long investigative project by reporters Keith Herbert, Olivia Winslow, Anne Choi, and Arthur Browne, which uncovered evidence of discrimination by real estate agents on Long Island.
The projects visuals, video elements, and documentary were co-directed by myself and Robert Cassidy.
Testing the Divide is a 40-minute examination of how Newsday was able to capture evidence of discriminatory practices, in the context of a long history of racial discrimination in Long Island's housing market.
A very large team contributed visuals to this project: Video editing by myself, Matthew Golub and Megan Miller. Videography by myself, Robert Cassidy, Raychel Brightman, Shelby Knowles, Alejandra Villa Loarca, Chris Ware, Arnold Miller, and Yeong-ung Yang.
The project has so far been awarded:
Peabody award for Public Service
Edward R. Murrow award for Documentary
Polk award for Metropolitan Reporting
Deadline club awards for Public Service and Digital Innovation
International News Media Association Award for Best use of Video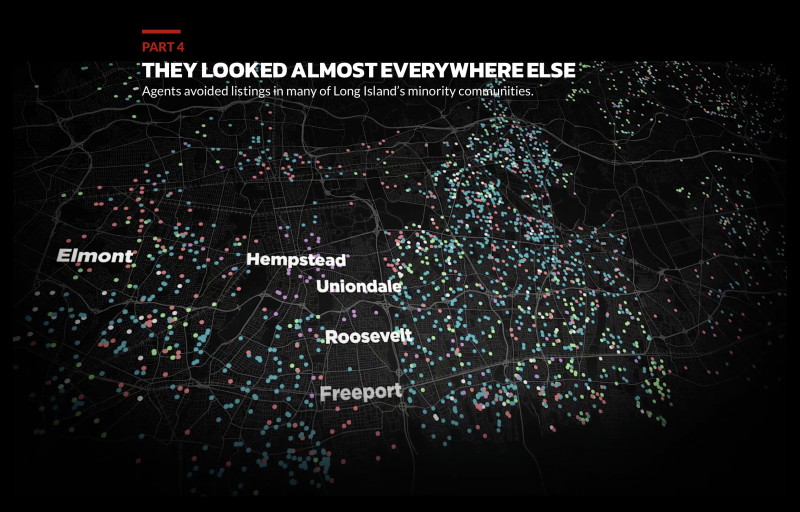 Along with the help of Will Welch and Anne Choi, we were able to create data visualizations in a powerful, and aesthetic way, throughout the telling of the story.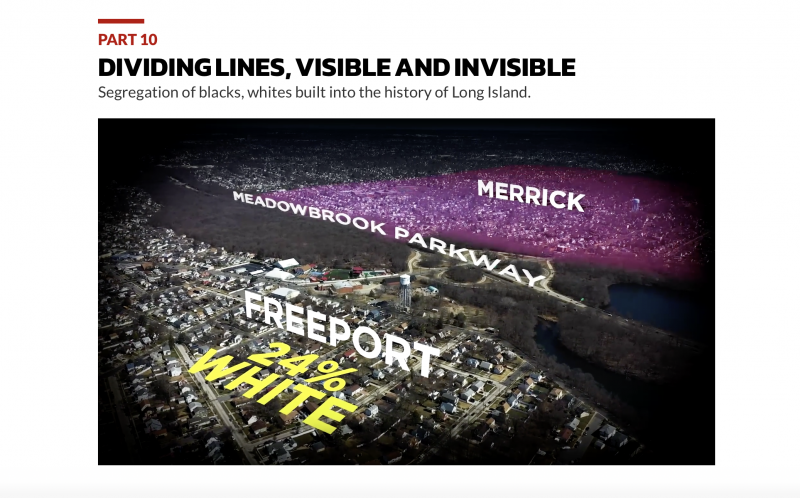 And regularly using After Effects to communicate current racial divides and context.
I also made 8 accompanying short explainer videos to give our audience a full gamut of options.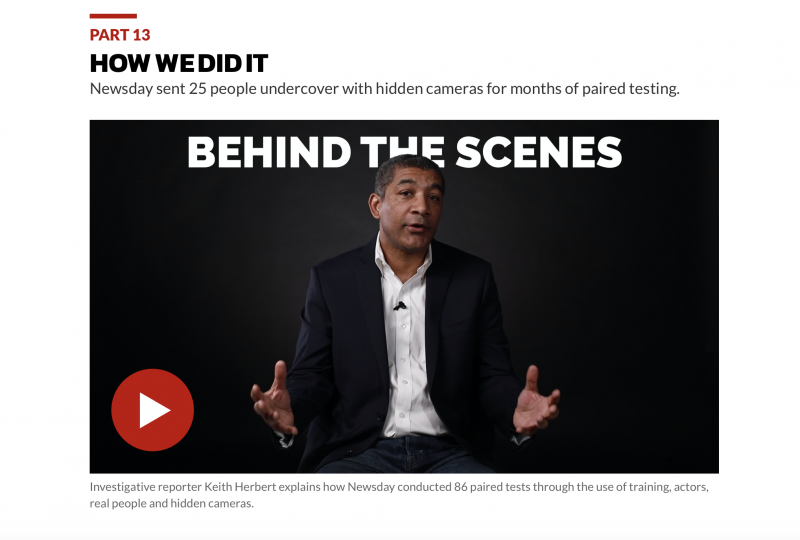 As per usual, art director Seth Mates and I were able to come up with a powerful way to use the available visuals for a double-truck layout for the print components.